Please enter the Page ID of the Facebook feed you'd like to display. You can do this in either the Custom Facebook Feed plugin settings or in the shortcode itself. For example, [custom-facebook-feed id=YOUR_PAGE_ID_HERE].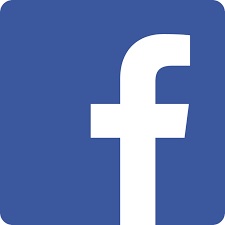 | Name: | Position: | Term Ends: |
| --- | --- | --- |
| William F. Hill | President | Expires 2023 |
| Clyde E. Clark | Vice President | Expires 2025 |
| Richard Wilson | Treasurer | Expires 2025 |
| Judy Jo Matson | Secretary | Expires 2024 |
| Paul Hansen Sr. | Director | Expires 2024 |
| Guy Groat III | Director | Expires 2023 |
| Riel Anderson | Director | Expires 2024 |
Paug-Vik Inc Ltd Management & Staff
Name:
Position:
Email:
Bill Hill
President
president@pvil.com
Robert Burnett
General Manager
gm@pvil.com
Joyce Anderson
Office Manager
assistant@pvil.com
Candy Aspelund
Accounting Manager
accounting@pvil.com
Ben Allison
CPA/Accounting
ballison@porterallison.com
David Porter
CPA/Accounting
dporter@porterallison.com
Allan Aspelund Jr.
Maintenance Foreman
maintenance@pvil.com
Chad Anderson Sr.
Maintenance Technician
Ruth Nashookpuk
Rental Coordinator/
Office Assistant
rentals@pvil.com
Joyce Anderson
Lands Office
assistant@pvil.com
Sharon McClintock
Lands Consultant
Jon Stamberg
pvil.com Webmaster
| Name: | Position: | Email: |
| --- | --- | --- |
| Joyce Anderson | Office Manager | assistant@pvil.com |
Job Opening in King Salmon
Office Assistant/Rental Coordinator
Paug-Vik Inc., Ltd. is currently accepting applications for an Office Assistant /Rental Coordinator.
Job Description: Will have a wide range of duties as assigned by General Manager; answer, screen & transfer calls, receive & direct/show customer's for Pvil rental properties, provide general support to customers. Must be computer savvy, maintain electronic copies, photocopies, fax as needed, mail documents, filing, coordinate appointments, travel arrangements for Board of Directors, Managers, other staff, prepare agendas and monthly board packets, type the monthly Mtg, minutes, oversee laundromat upkeep of laundromat coins/cash box etc. order supplies for office and laundromat. Work helping to prep for the Pvil annual board packet and meeting. 
Requirements include:
Must be 18 years of age or older.
Must have AK driver's license
Have a high school diploma or GED.
Good at time management skill and ability to prioritize work
Must be responsible, flexible and reliable.
Have the ability to follow instructions and work independently
Knowledge of office management systems and procedures, proficiency in MS Office such as excel, PowerPoint word
Good written and verbal communication skills
Strong Organizational skills with the ability to multi-task
Reports to: General Manager and/or Office Manager
Wage: DOE
Deadline: Until position is filled.
Applications can be picked up at the Paug-Vik Inc., Ltd. office Monday through Friday between 8:00 am to 4:30 pm.
Want to be a part of our team?
Articles of Incorporation
The State of Alaska has finished processing the First and Second Articles of Amendment to PVIL's Articles of Incorporation, as well as the Restated Articles of Incorporation (which reflect the First and Second Amendments).
The documents can be found by Restated Articles of Incorporation as filed with the state and the certificate issued by the state can be found by clicking on the links below.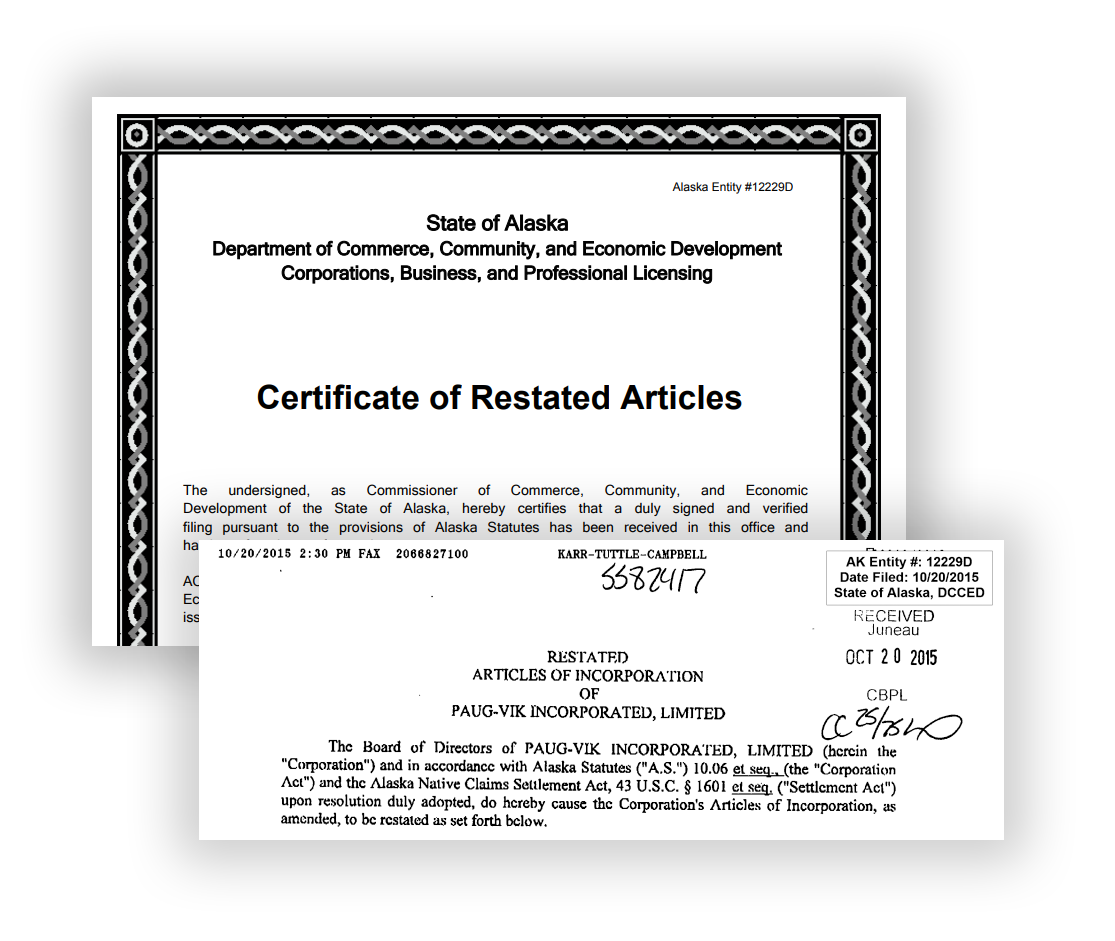 PVIL office number: (907) 246-4278
PVIL Fax number: (907) 246-4419
Paug-Vik Inc. Ltd. Office
Mile 1 Naknek, AK 99633
PVIL General Manager,
P.O Box 61, Naknek, AK 99633